Oh the fun of Wine & Design! The staff of Hope Crossing (minus Dr. Webster) decided to try our artistic sides mid-October in Apex. We realize we're a little late posting all our fun pictures but you know what they say - better late than never!!! We think everyone did an amazing job and highly recommend it as a fun activity to try with your friends or work group - it was a blast!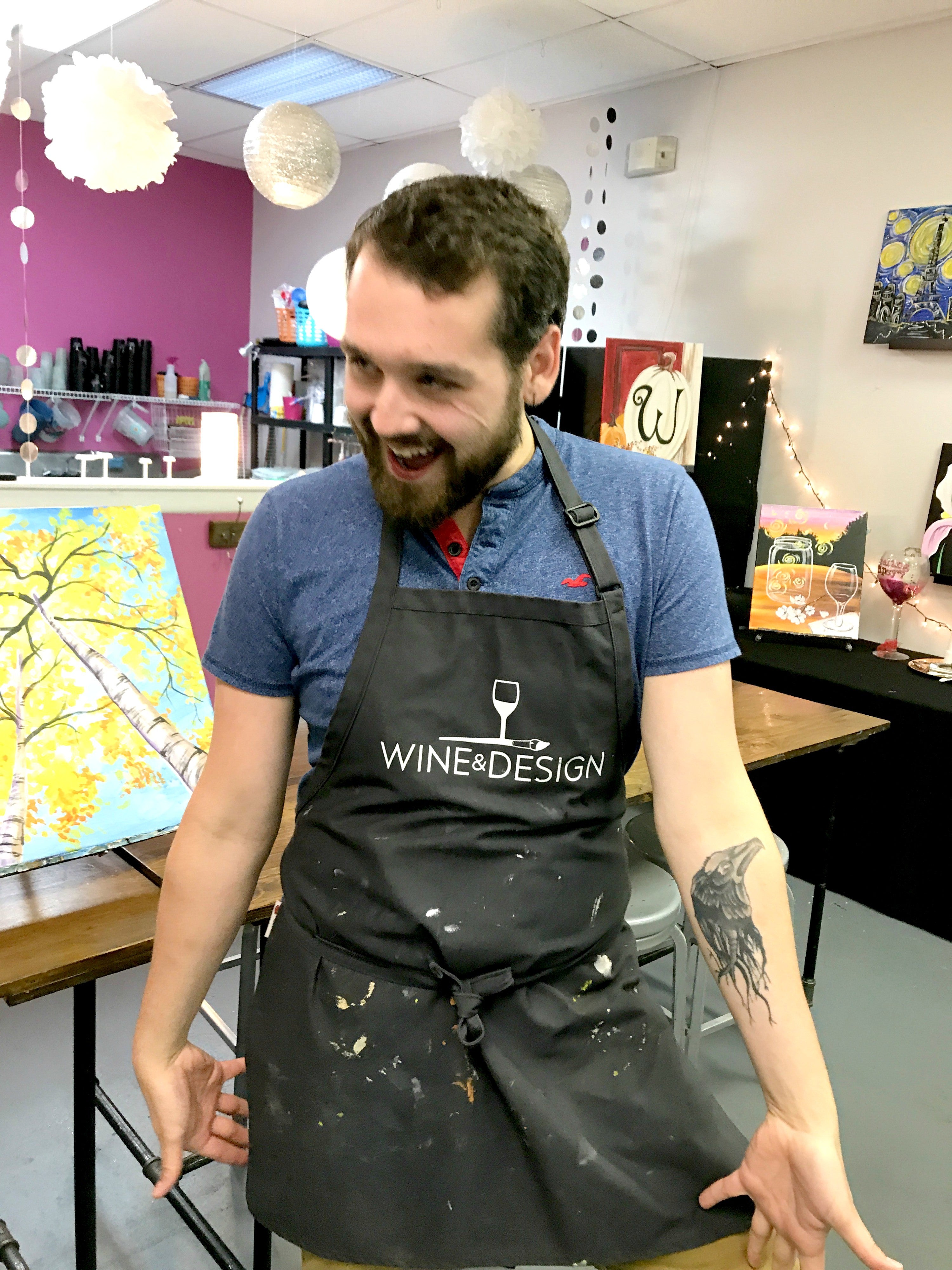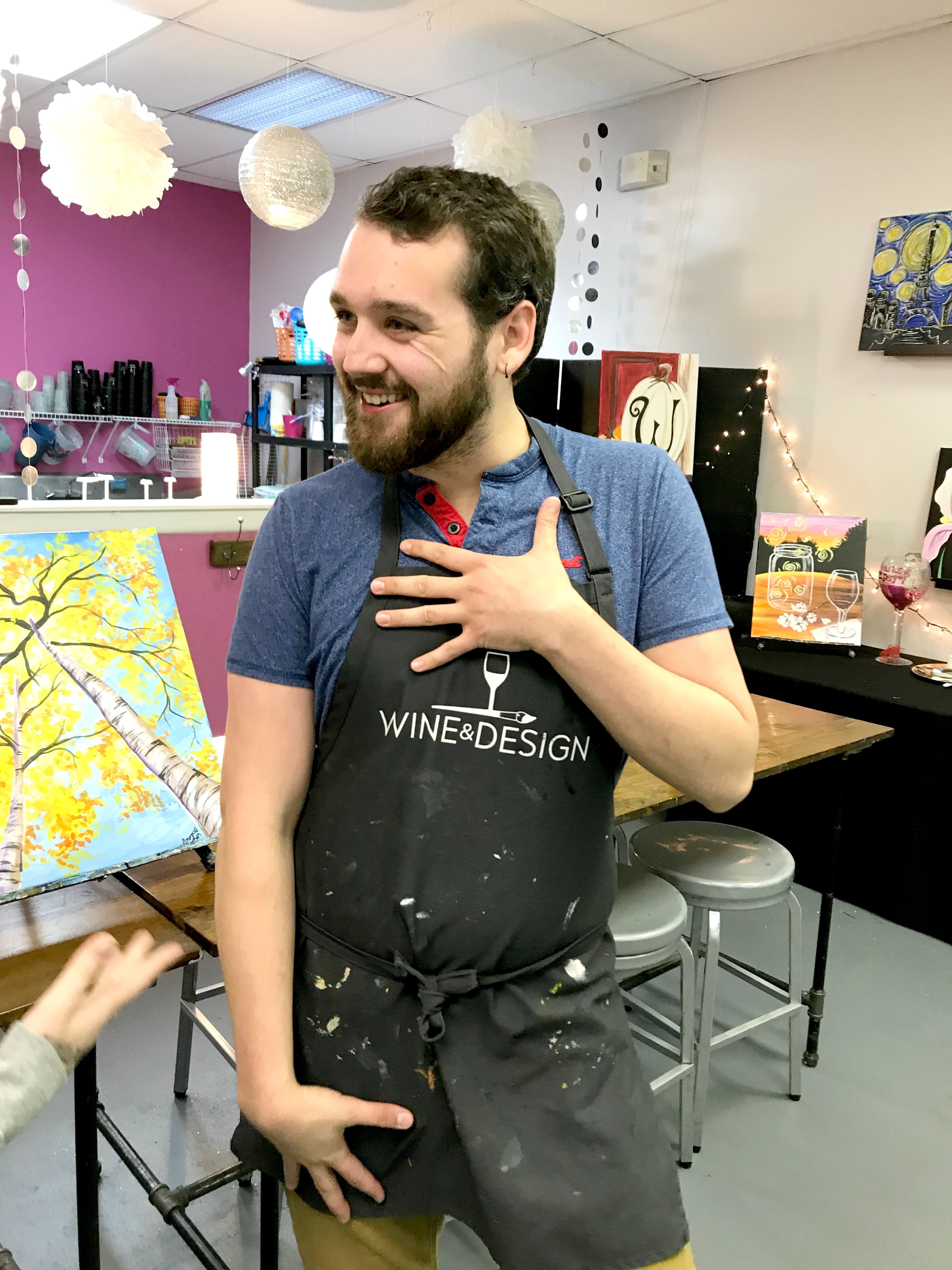 Robert having fun with his paint smock!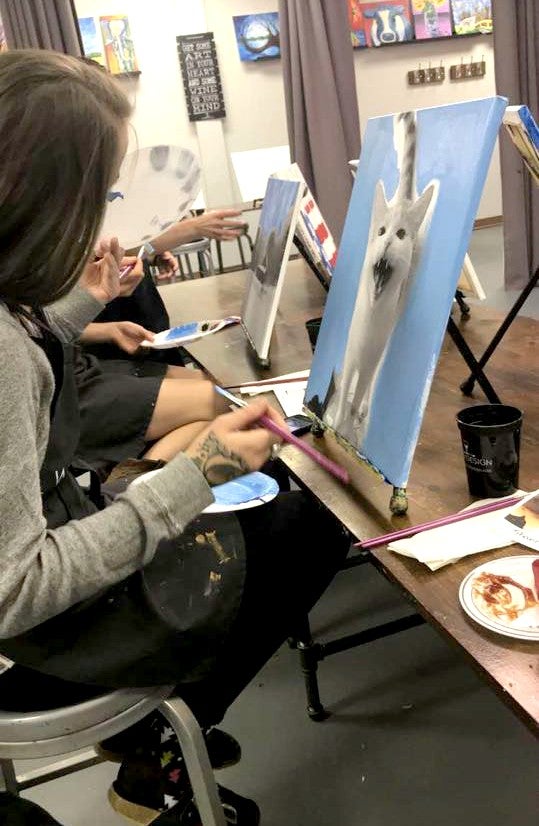 Everyone busy at work!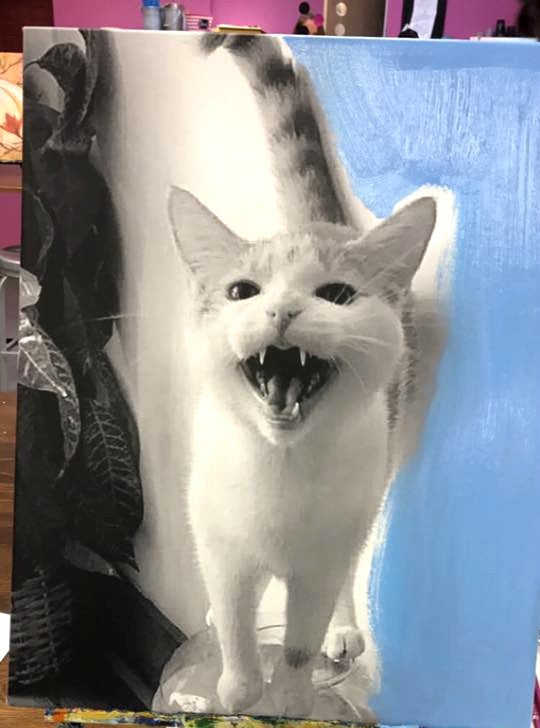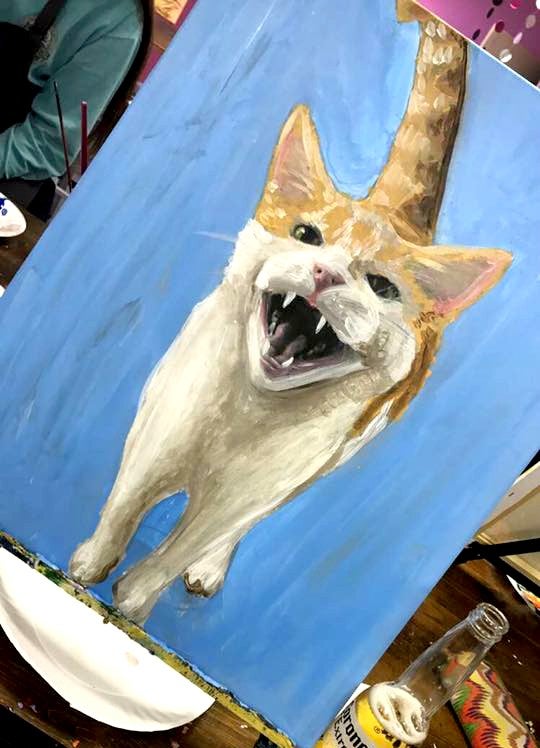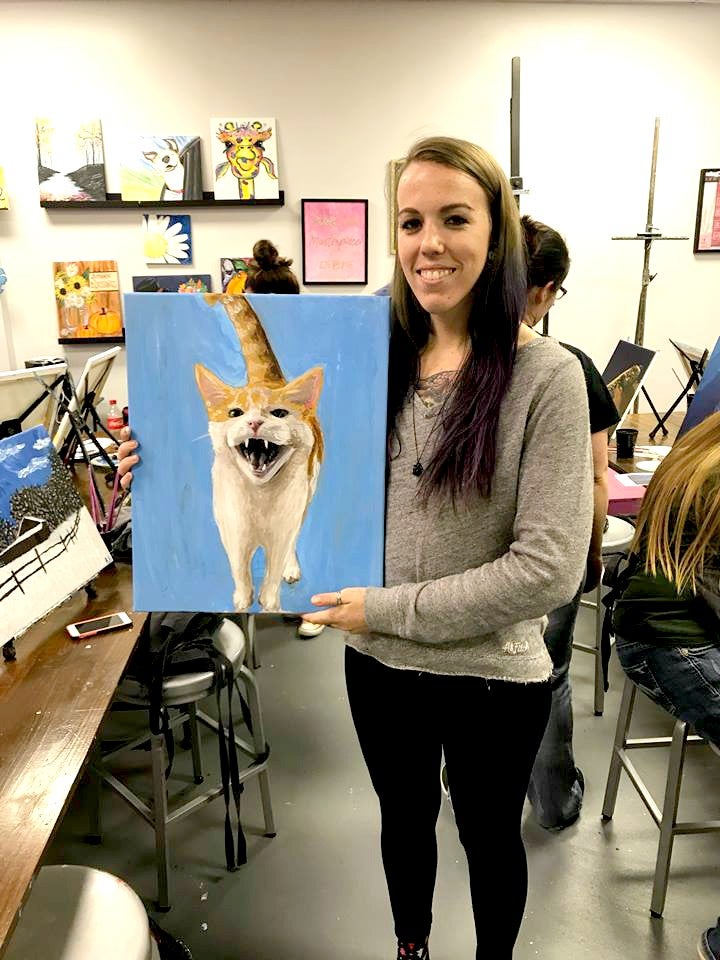 Shannon's painting in various stages, and then the final product of her cat Butters!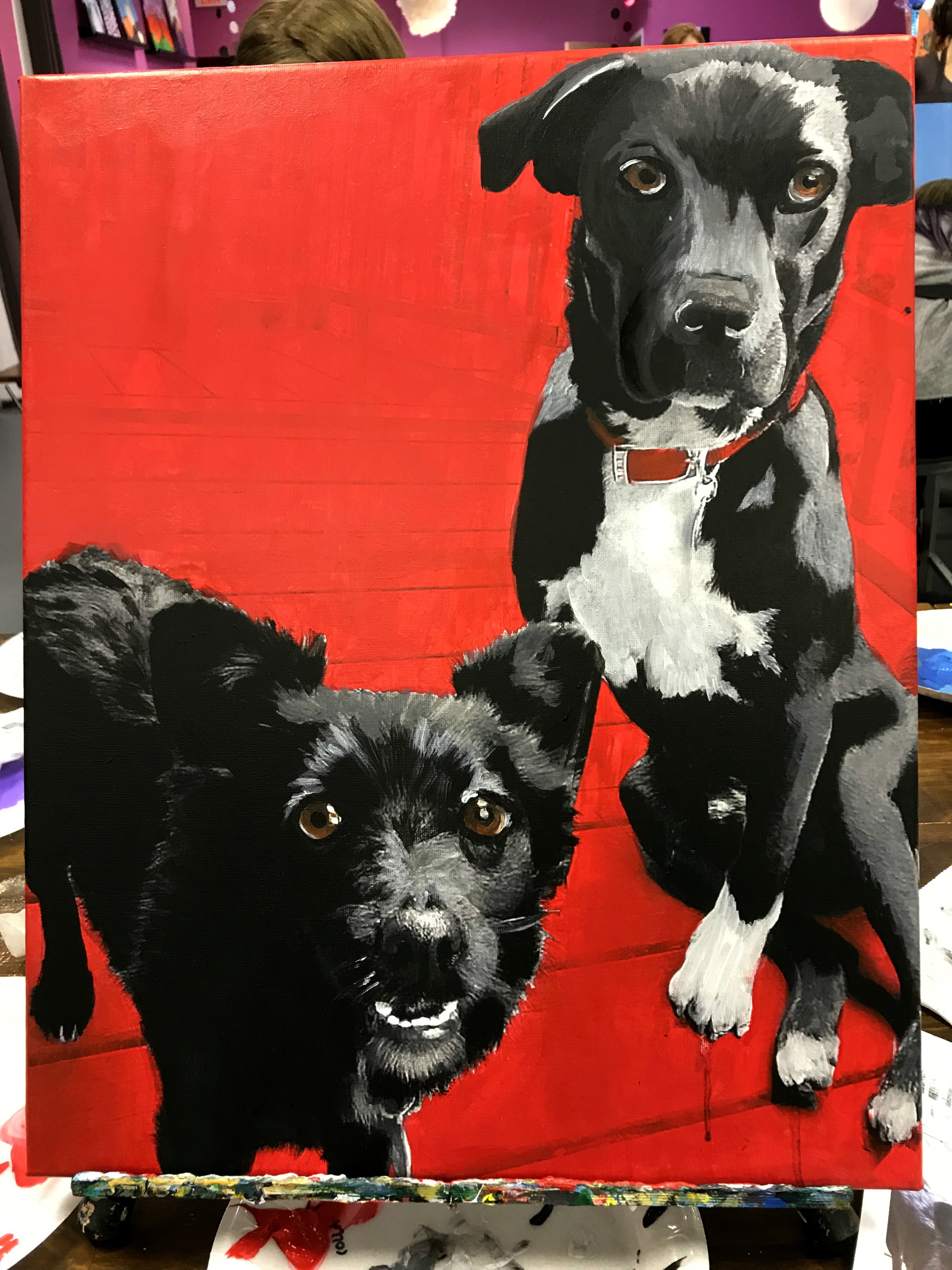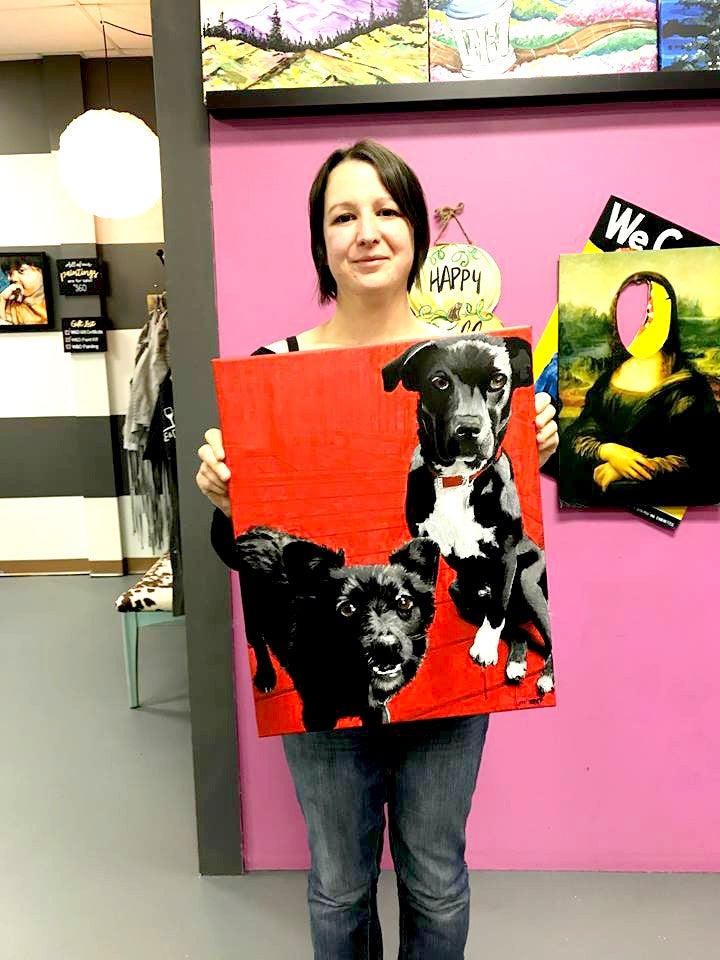 Ingrid and her finished painting of her two dogs, Ollie and Reggie!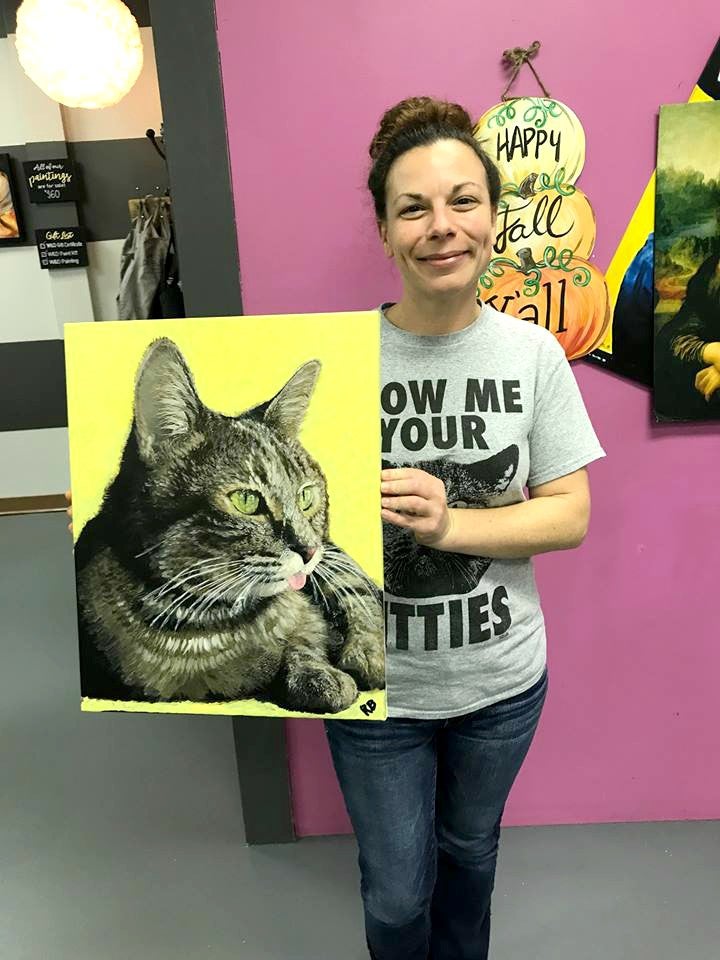 Rachel with her beautiful painting of her cat Joey. Just look at that little tongue sticking out!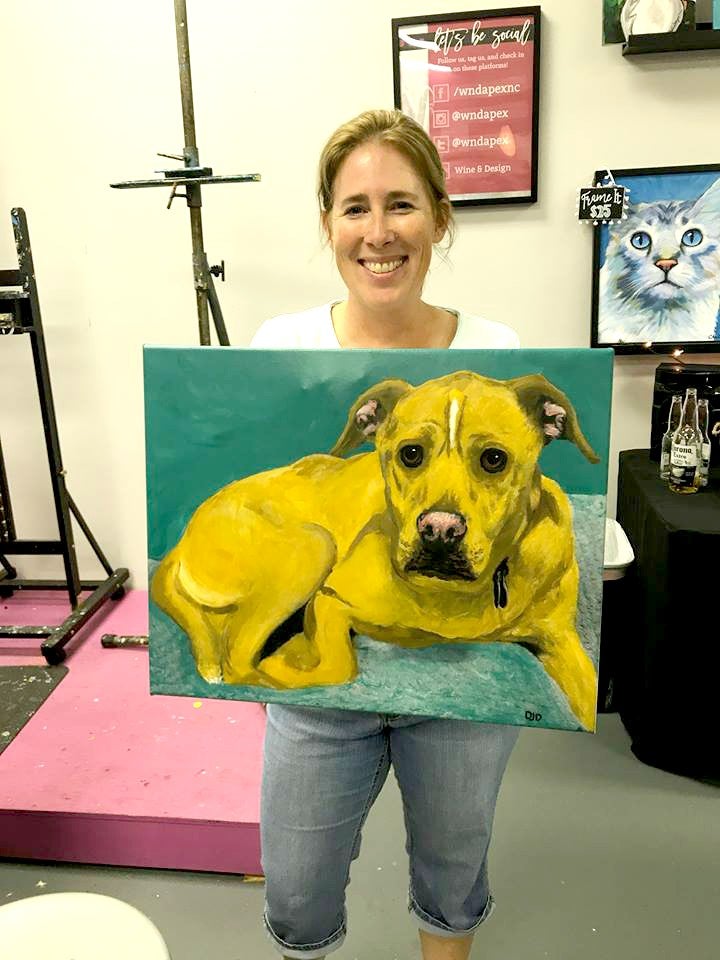 Dr. Sweet with her completed painting of her adorably wrinkly dog Webby!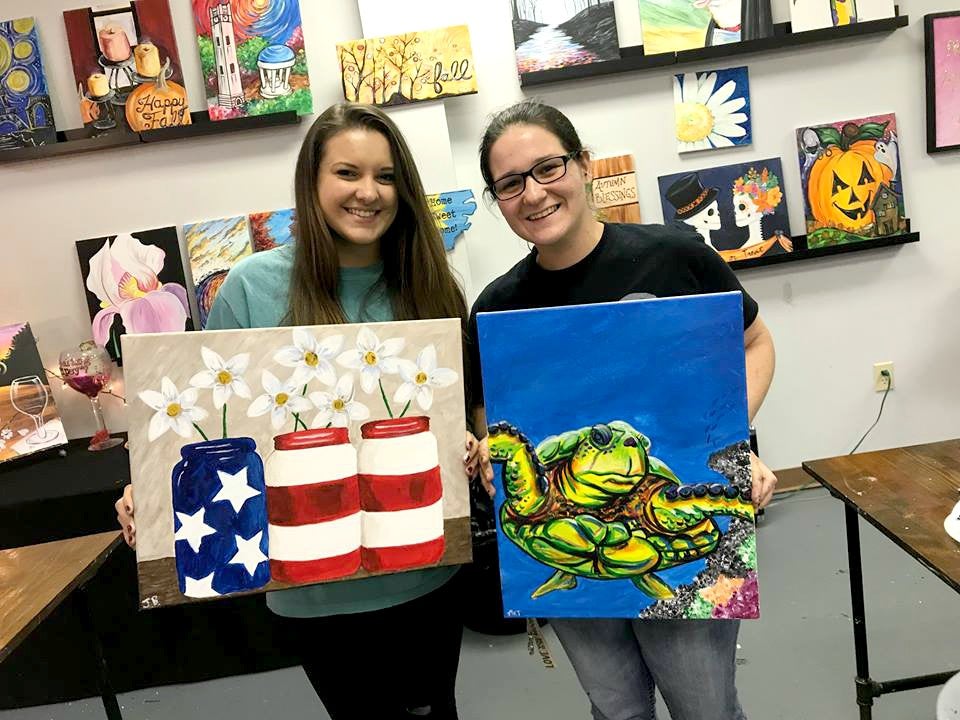 Jesse and Mary with their beautiful finished paintings!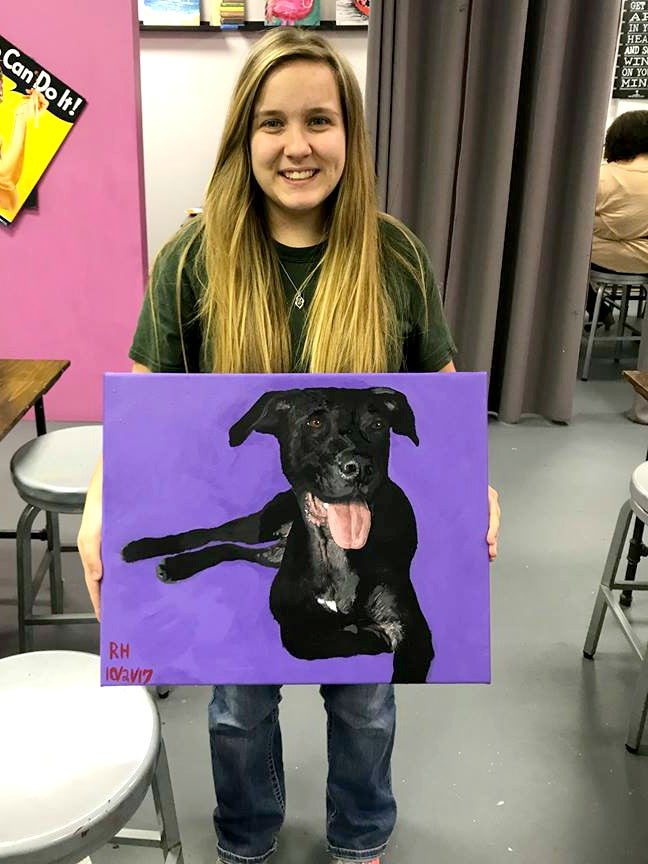 Rebecca with her painting of her sweet pup Wilson!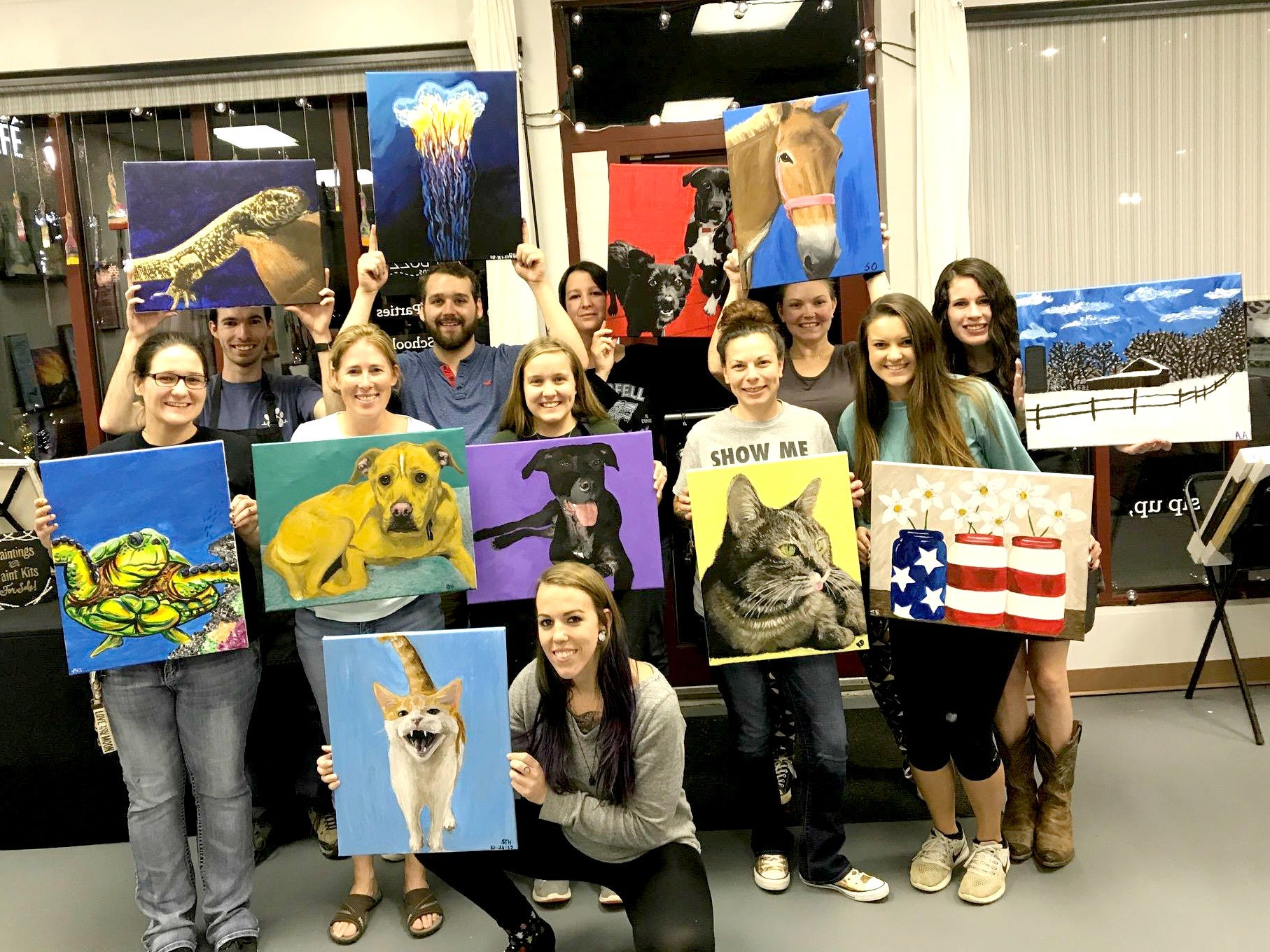 Group photo of everyone with their finished paintings. Great job team!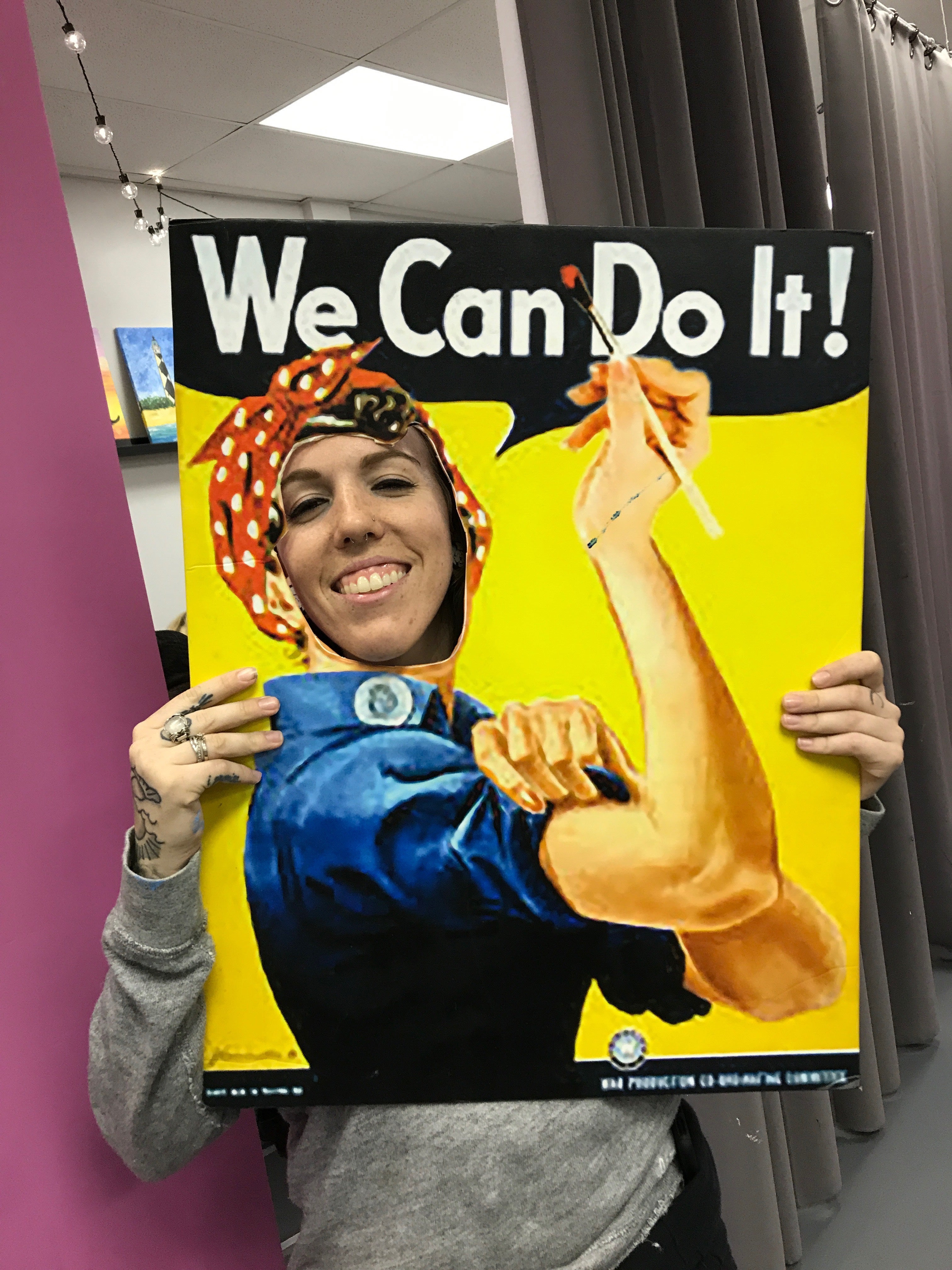 Shannon goofing around (as she always does)