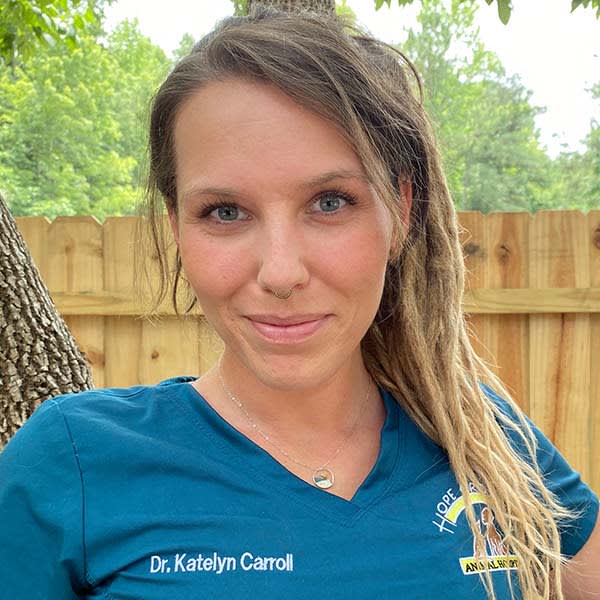 Dr. Katelyn Carroll
Dr. Katelyn Carroll graduated from the University of Edinburgh, Scotland in July 2015. She has a special interest in canine and feline soft tissue surgery as well as exotic animal medicine and surgery.
Dr. Carroll enjoys traveling to new places to go hiking, scuba diving, camping, kayaking, and biking.  While at home she enjoys baking and crafts with her husband Michael, doggo Lady Cora, and kitty duo Jade and Icarus.
Dr. Carroll joined the Hope Crossing Animal Hospital family in May 2020.